// Discover our
Cooking Classes in a private Apartment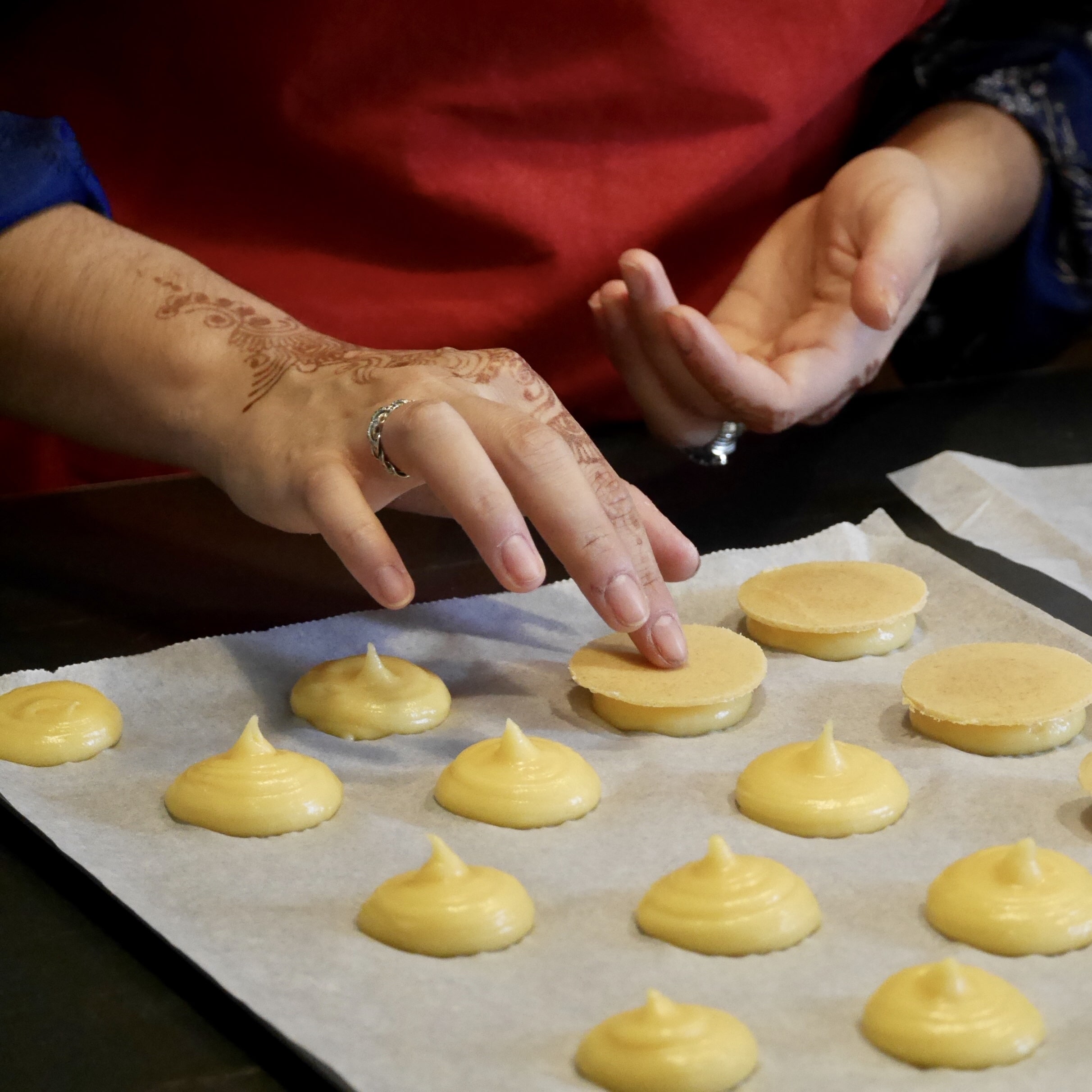 // CONTACT US
Book your class
// Testmionals
What people say about our classes
Carrine - US
Macarons class
We are so thankful for our time with Aurelie! While visiting Paris for spring break, we had the most wonderful afternoon baking macarons and madeleines! We are a family of 5 and we were all able to help create the delicious treats. When we returned home, we purchased all the necessary tools and ingredients and were able to recreate! I highly recommend this experience, it was definitely a highlight of our trip! Thank you!!
Stefanie - Germany
Macarons Class
Our host Marion gave us a warm welcome. We were pleased, that we had to do two different pastries. Marion explained every step very well. She also showed us some very good Tips and Tricks. Beside making the Macarons and Madeleins we had very nice conversations about everything. Thanks again for the wonderful Lesson and of course for the delicious and succeeded pastries. We really enjoyed this baking class.
Spent the afternoon making Choux with Marion while our husband looked at vintage cars at Retromobile. What a great day. Marion is so nice, we had a great time creating our masterpieces and they were delicious
Kimberly - US
Family baking class
Our baking class was one of the highlights of our paris trip!! Authentic, fun, fabulous activity for couples, friends and families. And we learned a lot of tips on intake home. 5 stars!